Michelle Sinnes, LMP
Michelle Sinnes, LMP is a licensed massage therapist (MA60471655) who currently lives and works in Richland, WA. She is a 2012 graduate of Columbia Basin College, a 2013 graduate of Victoria's Academy of Cosmetology, and owns Renow Body Rehab. In addition to her professional licensure, Michelle is also a member of the American Massage Therapy Association (AMTA) and a member of the Associated Bodywork and Massage Professionals.
Michelle has served as Vice President of the BNI Nuclear Networkers, a Tri-Cities chapter of BNI Inland Empire Northwest. She currently serves as visitor host for the chapter. BNI is a local referral network that brings together local business professionals in a supportive, structured environment.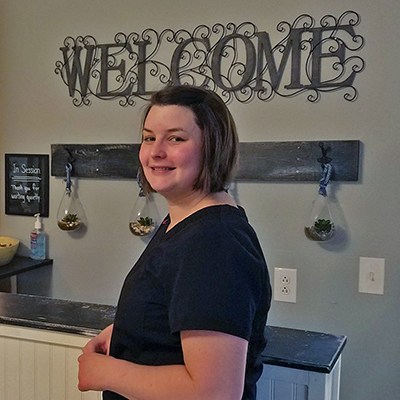 Injury Focused Care
Michelle is a native of the Tri-Cities area, having been born in Kennewick. She focuses her practice on injury-specific conditions, including:
Bell's Palsy

Carpal tunnel syndrome

Fibromyalgia

Knee injuries

Migraines and chronic headaches

Plantar fasciitis

Rotator cuff injuries

Sciatica

Sinus drainage

Sprains and strains

Tendinitis
Natural Healing ServiCes
She combines massage therapy techniques with other natural treatment alternatives to better aid the body in healing itself naturally. In addition to therapeutic massage, Michelle also offers:
Fascia blasting

Gua sha

Myofascial release

Trigger point therapy

Young Living Essential Oils
Injuries occur for many reasons. They can occur suddenly, or they can develop over a longer period as the result of natural wear and tear or aging. Massage therapy can assist the body in relieving pain and stress associated with the injury itself, as well as aid the healing process.
Michelle loves having the opportunity to help people regain their health, strength and mobility. She says, "I had a teacher once say, "Do what you love because you will never work a day of your life." Following that advice, Michelle says she sought a profession that would allow her to help people every day.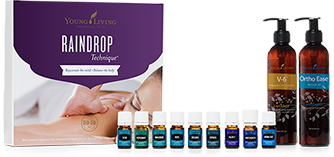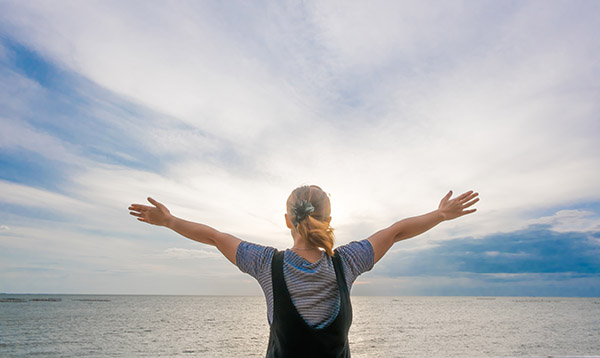 Massage Promotes Healing & Health
Massage therapy can help individuals recover from injuries faster, reduce pain and even prevent injuries. In addition, medical studies have shown that massage therapy can improve focus and performance. That's a plus for athletes, but it also provides the same benefits for non-athletes who simply want to improve their health and well-being.
Although Michelle focuses her practice on injury-related conditions, she treats all patients who want to promote a healthier, more relaxed, stress-free, pain-free lifestyle.
Improving Cardiovascular Health
Research shows that therapeutic massage can improve cardiovascular function, reduce inflammation and promote cell regeneration. Therapeutic massage can also increase both dopamine and serotonin levels in the body and reduce cortisol levels.
Improving Stress
Reducing cortisol is important because long-term exposure to high levels of cortisol – a naturally occurring "stress" hormone – can cause damage to the body's major organs. Cortisol production can increase blood glucose levels, and alter important metabolic processes in the body. Overproduction of cortisol can promote:
Anxiety

Coronary disease

Depression

Digestive problems

Focus and memory impairments

Headaches

Insomnia or other sleep disorders

Weight gain
Therapeutic massage can help decrease cortisol production and its accompanying side effects. It is a recognized effective treatment for a wide range of physical conditions, and can help reduce stress and promote overall wellness.
If you would like more information about the benefits of therapeutic massage, please contact Michelle at Renow Body Rehab at (509) 713-5351 to book an appointment.
Schedule Your Massage Now
If you'd like to know more about prenatal massage, or you'd like to book an appointment, please call (509) 713-5351. You can also book online!