Prenancy Massage Richland, WA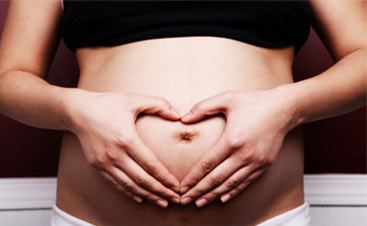 Pregnancy can take a toll on your body, but many expectant mothers don't include prenatal massage in their prenatal care. Prenatal massage is a safe, easy and effective way to relieve stress. It also improves your overall well-being and addresses common physical discomforts associated with pregnancy.
Prenatal massage is good for overall well-being
Prenatal massage can help relieve low back pain, swelling in the lower extremities, leg cramps, fatigue and headaches. In addition, prenatal massage can also relieve stress on your hips, knees and ankles. This helps to ensure good posture and balance during pregnancy.
As with other massage therapies, prenatal massage can help your body discharge toxins that accumulate in muscle tissues. Swelling associated with pregnancy may otherwise impair your body's ability to flush these substances away. Massage can help muscle tissues release toxins and improve your overall well-being.
Massage also promotes relaxation, improved circulation and improved sleep during pregnancy. The ability to achieve deep sleep during pregnancy is crucial to your own physical and mental well-being and to the development of your baby. Prenatal massage helps to relieve tension and anxiety that expectant mothers may experience at different times during pregnancy.
Pregnancy Massage Services
Renow Body Rehab offers prenatal massage services that are tailored to meet the needs of pregnant clients. Your body changes throughout your pregnancy, so we strive to meet your changing needs at each appointment. This includes positional accommodations and making sure that you're comfortable, safe and well supported at all times in the salon.
As your pregnancy advances, prenatal massage can help prepare your body for labor and delivery. A regular program of prenatal massage can help decrease stress, improve mood and improve overall health in the mother. Studies have also shown that massage can increase the levels of both dopamine and serotonin in pregnant women. This helps guard against depression and anxiety during and after pregnancy.
One common complication of pregnancy is sciatica. The expanded uterus makes contact with muscles and nerves in the lower back and the pelvic floor. This causes swelling and muscle fatigue, but it can also disturb the sciatic nerve. The sciatic nerve can cause intense pain in the back and legs. Prenatal massage can help relieve muscle strains and help avoid sciatic nerve disturbances late in pregnancy.
Before you begin regular prenatal massage therapy, consult with your prenatal healthcare provider. Prenatal massage is both safe and effective for women with low-risk pregnancies. Your healthcare provider can help you determine whether you can benefit from prenatal massage during pregnancy.
Call to Schedule or Book an Appointment Online
If you'd like to know more about prenatal massage, or you'd like to book an appointment, please call (509) 713-5351. You can also book online!
Request Your Massage Now
If you'd like to know more about prenatal massage, or you'd like to book an appointment, please call (509) 713-5351. You can also book online!